Skip to Content
Botox and Neurotoxin Injections
Reduce Lines With Neurotoxin Injections
BOTOX® and other neurotoxin injections are a safe option at Champagne Smiles MediSpa in Morganville, NJ to deliver smoother skin around trouble spots like the forehead, eyes, and lips. BOTOX is the most recognized brand name in neurotoxins and is FDA-approved to treat moderate to severe facial lines. If you're tired of frown lines, crow's feet and other signs of aging, schedule a consultation to learn more about our neurotoxin injections.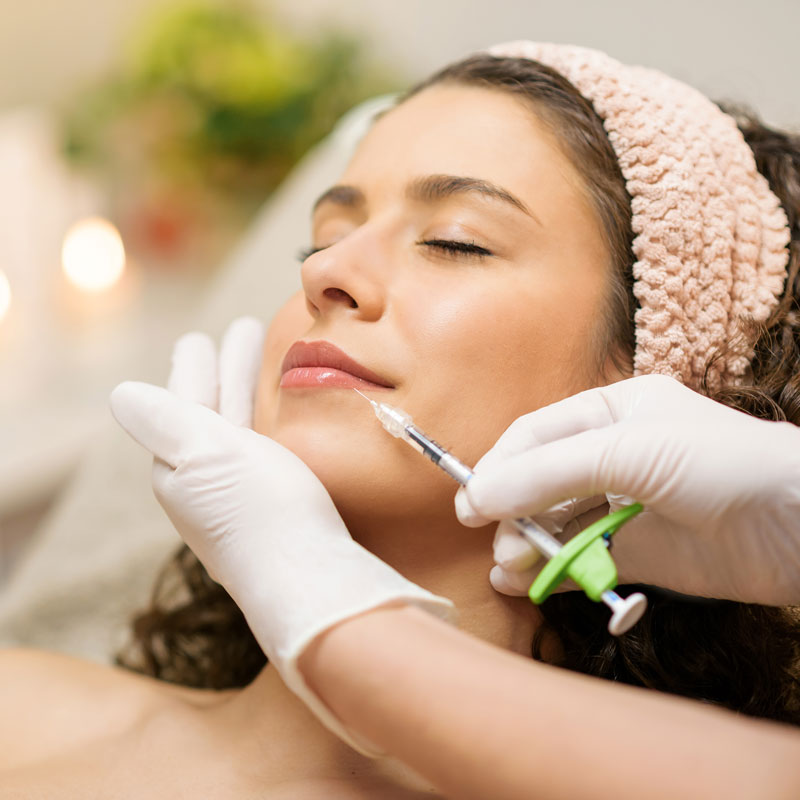 Where Are Neurotoxins Used?
Understanding how neurotoxins work is essential to appreciate how they can help minimize signs of aging. Repeated muscle movements from frowning, raising eyebrows, and squinting cause the skin to fold and creates lines and wrinkles. Neurotoxins block the communication between the nerves and muscles, which keeps the muscles from contracting during facial movements. This lack of movement softens the lines and wrinkles making them appear smoother. Common target areas for neurotoxins include:
The forehead
Frown lines between the eyebrows
Outer eye areas, aka crow's feet
Lines around the lips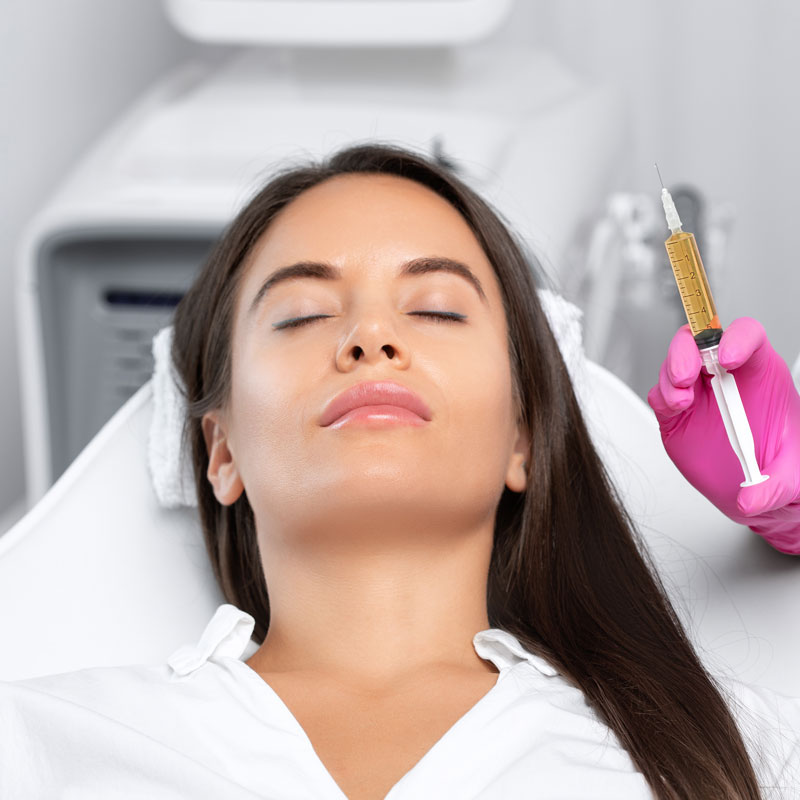 A Simple Process to Reduce the Appearance of Facial Lines
Whether you receive BOTOX or another brand of neurotoxin injection, the process is completed in just a few minutes, and patients experience little to no discomfort. After receiving injections, you can continue your daily routine without downtime. Some clients begin to see results in as little as 24 hours, but full results for most will be noticeable in about 14 days. The treatment will last anywhere from three to six months.
Relief for Temporomandibular Joint (TMJ) Pain
TMJ is a common but uncomfortable condition that causes pain when any of the joints, muscles, or nerves of the jaw don't work together. BOTOX is frequently used as an effective treatment to relieve pain and improve mobility in these cases. By relaxing the muscle, the tension in the temporomandibular joint is released. If you're suffering from TMJ, ask our provider about this service.
Schedule a Consultation for Neurotoxin Injections
Neurotoxin and BOTOX injections are among the most popular cosmetic treatments offered at Champagne Smiles MediSpa. All medical spa procedures are performed here in our office by a Nurse Practitioner with doctorate level training who is passionate about helping you be your best self. Contact us to schedule a consultation to learn more about neurotoxin injections to treat your facial lines.
Schedule a Consultation Today!