Skip to Content
Revitalize Yourself With Vitamin IV Drips
Champagne Smiles MediSpa offers IV drips featuring essential vitamins, nutrients, and antioxidants to help you feel energized and refreshed. Our IV nutrient infusion formulas are thoughtfully crafted cocktails that deliver vitamins and minerals directly into the bloodstream, offering superior absorption over oral supplements. Each one is designed to provide a unique lift.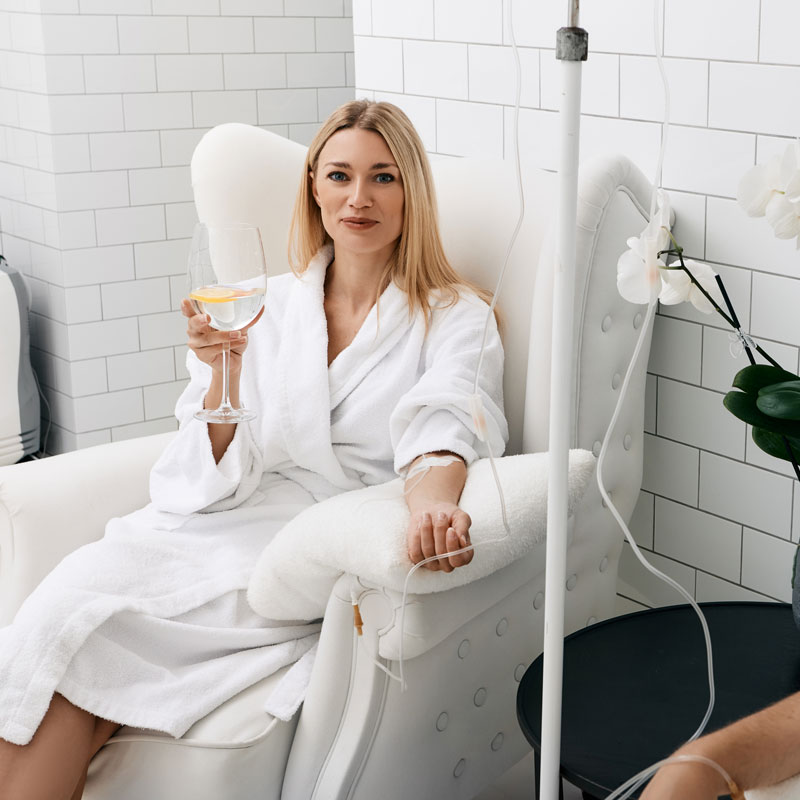 Nutrient Boosts for Whatever Has You Down
Vitamins and minerals are essential to your health, which is why a well-balanced diet is so critical. However, you can't get all your body needs just from food, so supplements are just as important. Our IV drips are beneficial for:
Strengthening the immune system
Anti-aging
Hydration
Detoxing
Athletic performance and recovery
Enhancing metabolism
Relieving headaches and hangovers
Fighting cold and flu symptoms
Improving fatigue
Reducing brain fog
Enhancing blood flow and circulation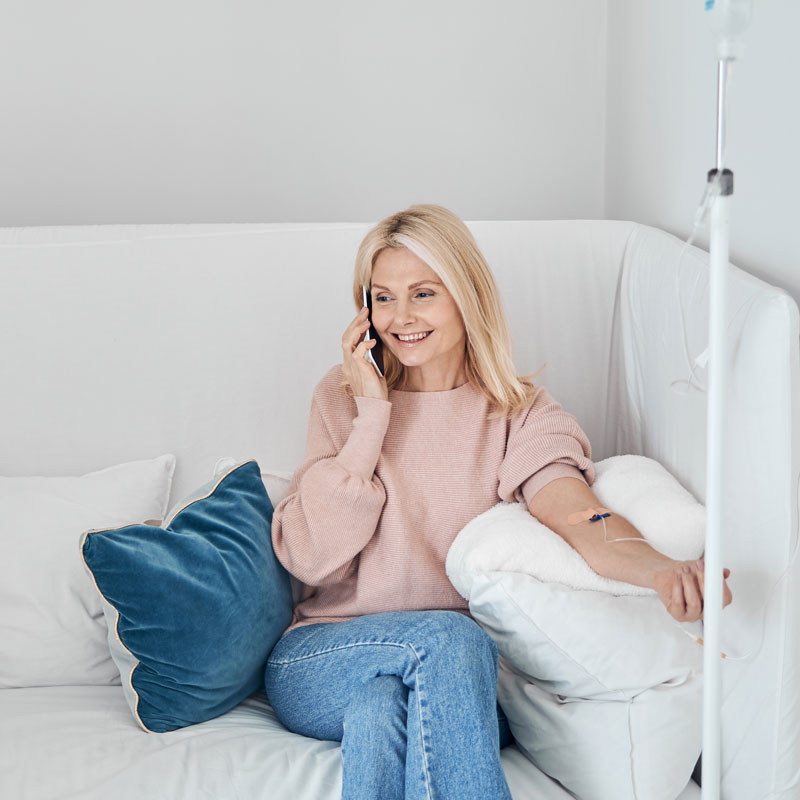 Choose Your Infusion
If you could craft the perfect health cocktail for your body, what would it include? For your convenience, we've done the research for you and offer four fantastic options to choose from on our menu.
Mimosa – This includes vitamin C, vita complex (B1, B3, B2, B5), and zinc, a key player in building proteins, healing damaged tissue, and supporting a healthy immune system.
Brut – Your body will receive a boost of biotin, which supports healthy nails and hair and helps manage your blood sugar levels. Moet also includes vitamin C and vita complex (B1, B3, B2, B5).
Prosecco – Rich in vita complex (B1, B3, B2, B5) and vitamin C, the Ace of Spades also includes magnesium chloride to boost low amounts of magnesium in the blood. It also aids in heartburn and acid indigestion.
Rosé – Enjoy an IV drip packed with vita complex (B1, B3, B2, B5), vitamin C, a mineral blend of magnesium chloride, manganese, copper, and selenium, and glutathione which benefits the immune system and repairs damaged tissue.
Schedule an Appointment for IV Drips
Enjoy the immediate benefits of a vitamin IV drip in the comfort and peacefulness of the offices at Champagne Smiles MediSpa in Morganville, NJ. Our nutrient-boost cocktails are specifically designed to provide an uplifting health benefit to improve immunity and overall wellness. Contact us to learn more about our offerings or adding any of these services on to your visit.
Schedule a Consultation Today!